When Finn Walter attended Lubbock High School, his palate was advanced well beyond his classmates.
They hadn't grown up eating at European restaurants worthy of one or more stars in the prestigious Michelin dining guides.
Years later – after college and working in restaurants across the country and the Atlantic – Walter's opened up The Nicolett on Broadway in the shadow of Interstate I-27, bringing Lubbock another upscale dining option.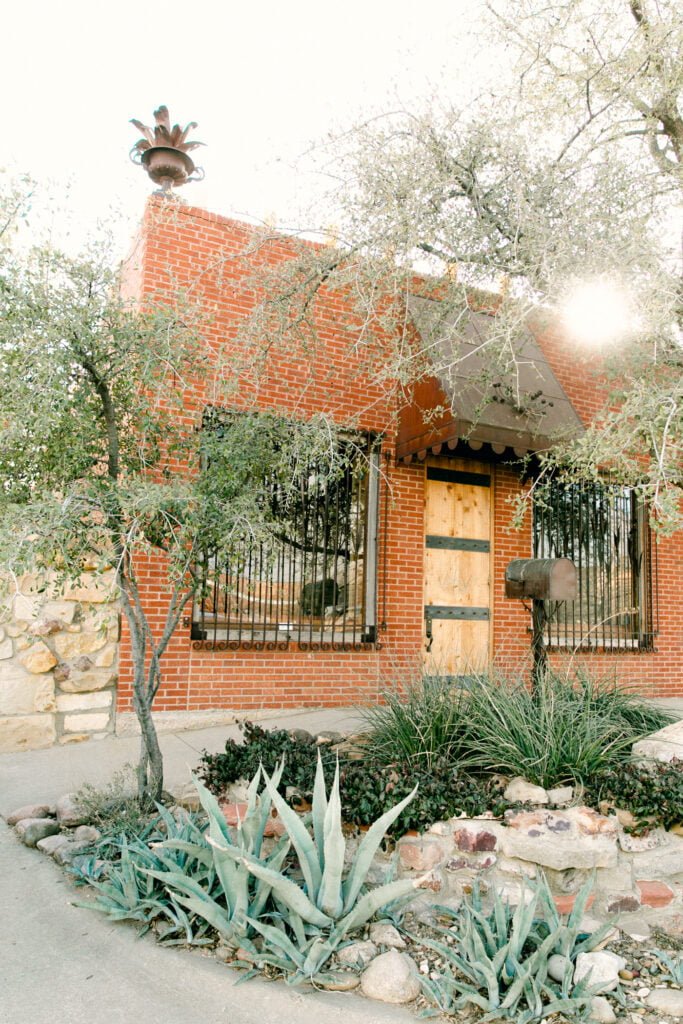 The name is a tip of the chef's hat to Lubbock history.
"My goal is to define and create something that could be considered High Plains Cuisine," he said. "Something we talk about a lot are flavor memories … where it might strike a chord."
Walter doesn't consider his work in the kitchen to be an art form – more of a craft.
"One of my West Texas heroes is Guy Clark – the way he crafts a song and music. That's what (my cooking) is more akin to," he said.
"I was supposed to be a lawyer or professor, but I always enjoyed working with my hands and my head and I found that in cooking. Apparently – I didn't really even remember – but when I was five years old I was already cooking pancakes for my family and baking cookies. So it was just something that always kind of made sense to me," said Walter.
Developing that young palate
Walter was born and raised in Lubbock. His parents moved here, where his dad Paul became a successful cardiologist.
His Boston-raised mother liked to travel. So her son visited the Austrian Alps, Florence, France and other places.
"I was eating at one, two or three-star Michelin restaurants when I was very, very young and seeing what dining could be," he said. "I'm not saying that in an arrogant way. We just traveled a lot. A lot of Lubbock people travel. That's one of the beauties of Lubbock. You can make a good living at a lower cost of living and still have a house in Santa Fe, or take the summer off as a professor and drive across the country."
He picked Bates College in Maine to study history and spent his first semester in Germany at the University of Marburg – founded in 1527 and where the Brothers Grimm went to school.
Studying history taught him how to research, helpful when he started researching chefs and where he wanted to go to learn his craft 20 years ago.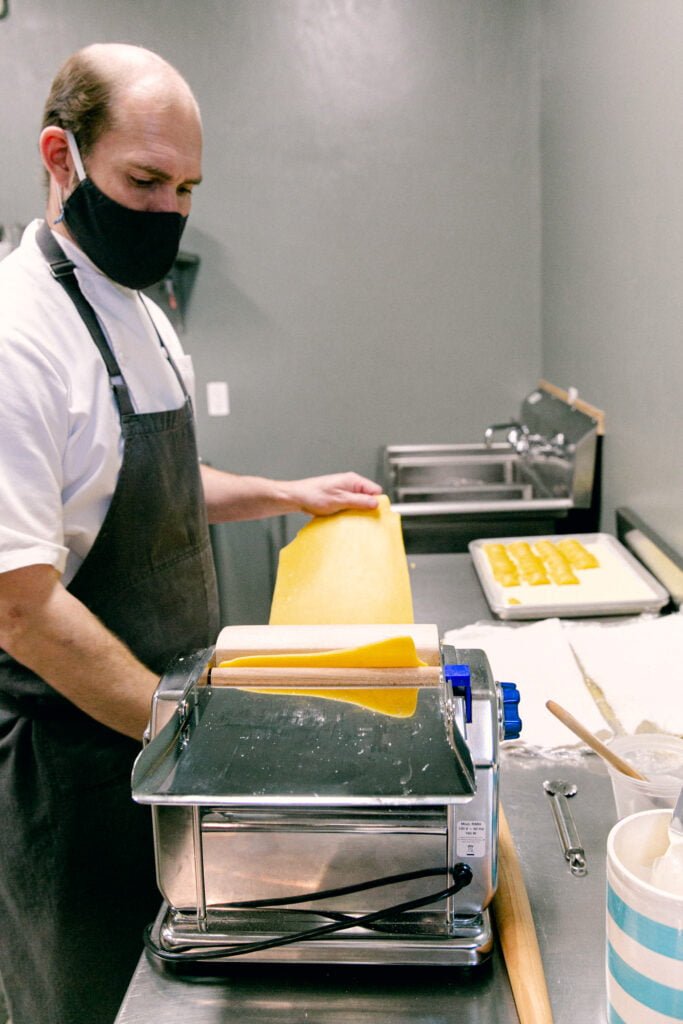 Wanting to be a chef when it wasn't so hip
Back then, being a chef wasn't as glamorous as it is now.
"My mother's father's a Harvard doctor. My father's a Harvard doctor and it wasn't really acceptable to cook … like it is now with the Food Network and Netflix and everything else," he said.
Walter worked at Gorditos while in high school and had some summer jobs in the service industry while in college before going full time into the kitchen.
As he goes through where he's been, he fires off names of top restaurants and chefs, probably unknown to most of us on the South Plains.
He worked in Austin, upstate New York, San Francisco, Napa Valley, Santa Fe, Paris – the one in France, not Texas.
The highlight of his culinary journey was working at the Restaurant at Meadowood in Napa Valley, California's famous wine country.
"I saw the food, the cuisine, the service and it was one of those aha moments – this is what I've been seeking for the past 15 years," he said.
Walter worked there for three years and helped start Meadowood's R&D department and filled a number of different positions.
"It was kind of my finishing school and I try to uphold those standards within myself every day," he said.
While Walter was working at Meadowood, it received three stars in the Michelin guide – the highest rating.
There are only 14 three-star Michelin restaurants in the United States. That's partly because Michelin only rates American restaurants in California, New York, Washington D.C. and Chicago.
Regardless, it's a big deal.
"It was literally shooting the moon. The French Laundry (also in Napa Valley) has an army of people and we were like five really strong cooks and managers and then some interns," he said.
Through all of his travels, he dreamed of having his own restaurant.
Walter thought he'd do that in Austin, but when he returned there in 2012, the market was saturated with "tons of restaurants opening and closing."
Plus, he said, many of those restaurants were doing things he'd done in Napa Valley years before.
Then Walter helped open up Eloisa in Santa Fe, but still wanted his own place.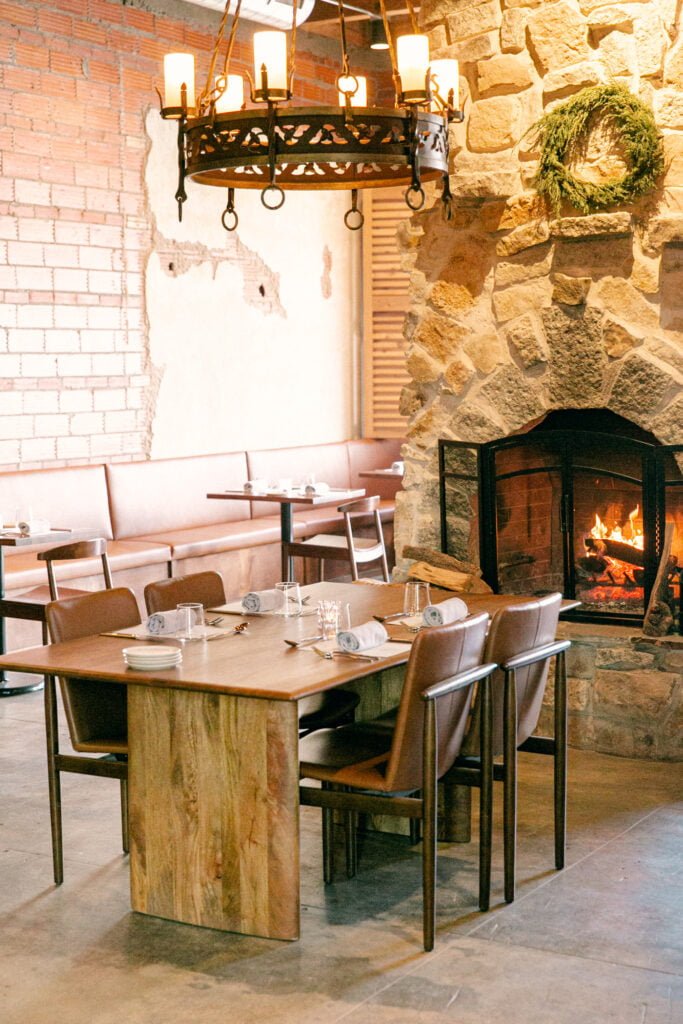 Coming back home
Walter came back to Lubbock to get his MBA from Texas Tech – still thinking he'd open his restaurant in Austin or maybe Fort Worth, where his wife was from.
He found Lubbock was different.
"What I found in the two years that I was getting my MBA was Lubbock was ready for different things. We were at Chili's every Friday night growing up, but now it's a very different mentality," he said, sensing his hometown might be the place for his restaurant.
"It just seemed like a real opportunity. It reminded me of the energy in Austin and San Francisco 15-to-20 years ago," he said.
He started looking at properties – the building that was College Flowers on Broadway and before that the iconic Margaret's clothing store. But it was too big.
"It was 16,000 square feet. You'd have to make a lot of food to pay for the rent. I felt it would be unmanageable or I'd be making chicken fingers of something you can serve 500 people a day," he said.
Then he found the space a little southeast of the corner of Broadway and Avenue E.
"I feel this building is a once-in-a-lifetime opportunity for me – kinda like working at Meadowood," he said.
It's taken more than two years to open in the building that was an auto repair place in the 1950s and later a landscape architect's residence. It includes a greenhouse that can serve as a private dining room.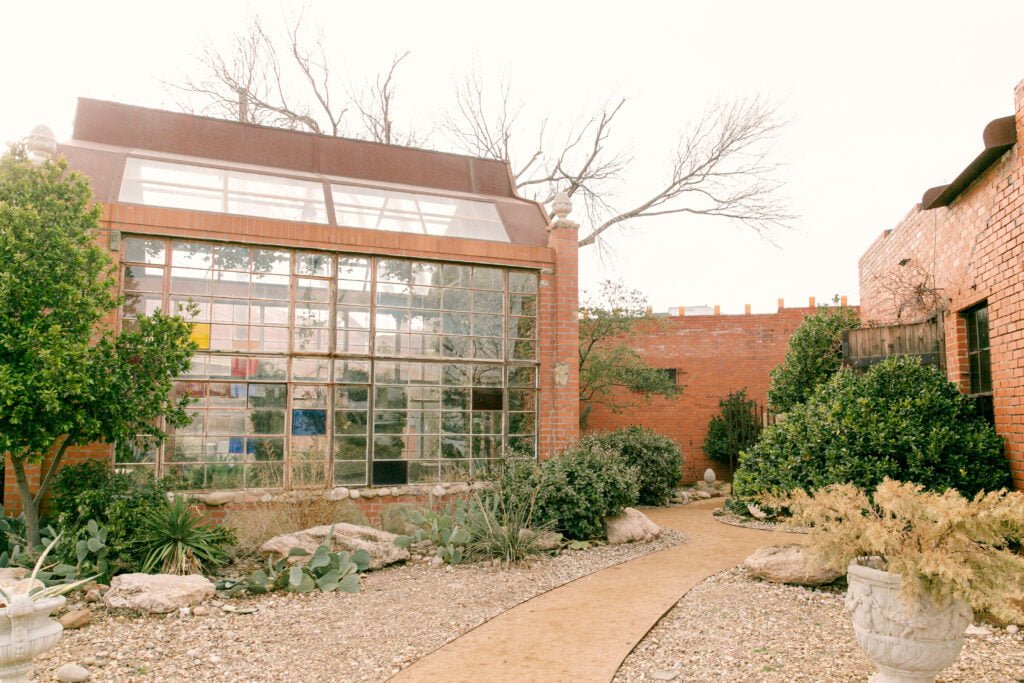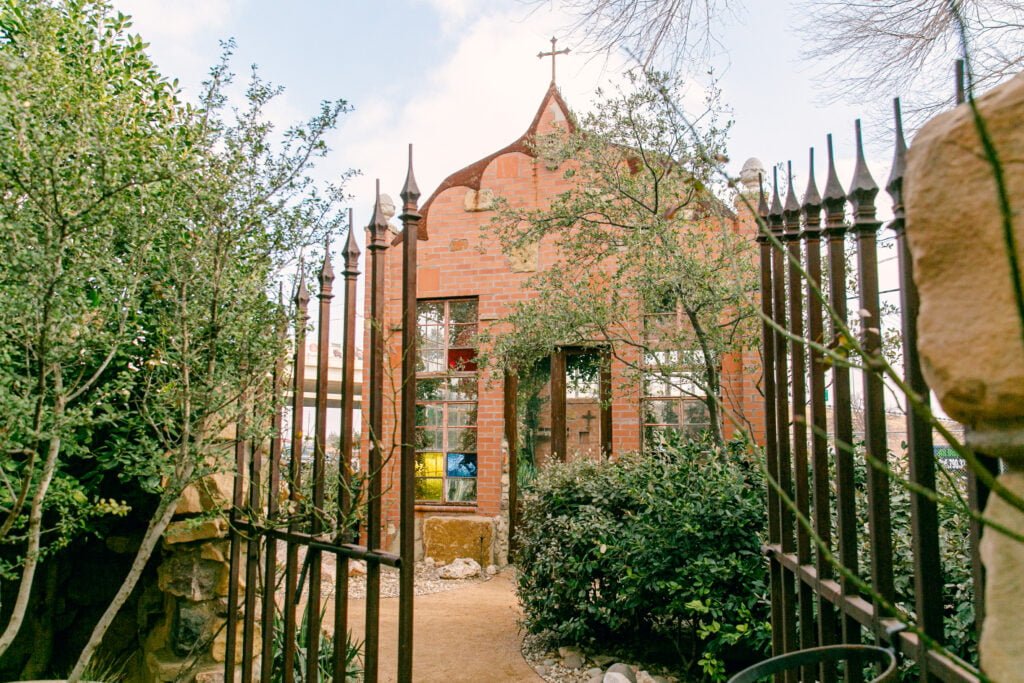 It doesn't look like that anymore once you open the door and step inside.
Walter remembers Lubbock has had some fine dining options over the decades – recalling his parents taking him to Chez Suzette on 50th Street when he was three years old and he was happy eating tons of bread and pasta.
Now Lubbock's fine dining options have blossomed with Cameron West's The West Table, La Sirena and the Funky Door joining restaurants like Café J and steakhouses such as Cagle's and Las Brisas.
Walter said West helped pave the way for The Nicolett.
"I know he had his detractors – people who said it couldn't happen," said Walter.
But West's success – specifically downtown – helped.
"I had plenty of detractors. Certain people could not wrap their minds around" the idea, he said, adding the building had been many things, but not a restaurant.
"Lubbock is poised – being between Dallas and Austin and Santa Fe. There are people traveling back and forth and we've gotten requests from people who want to come in and try something different that embraces West Texas and all of its beauty. We're trying to define a different type of cuisine that maybe hasn't been here before," he said.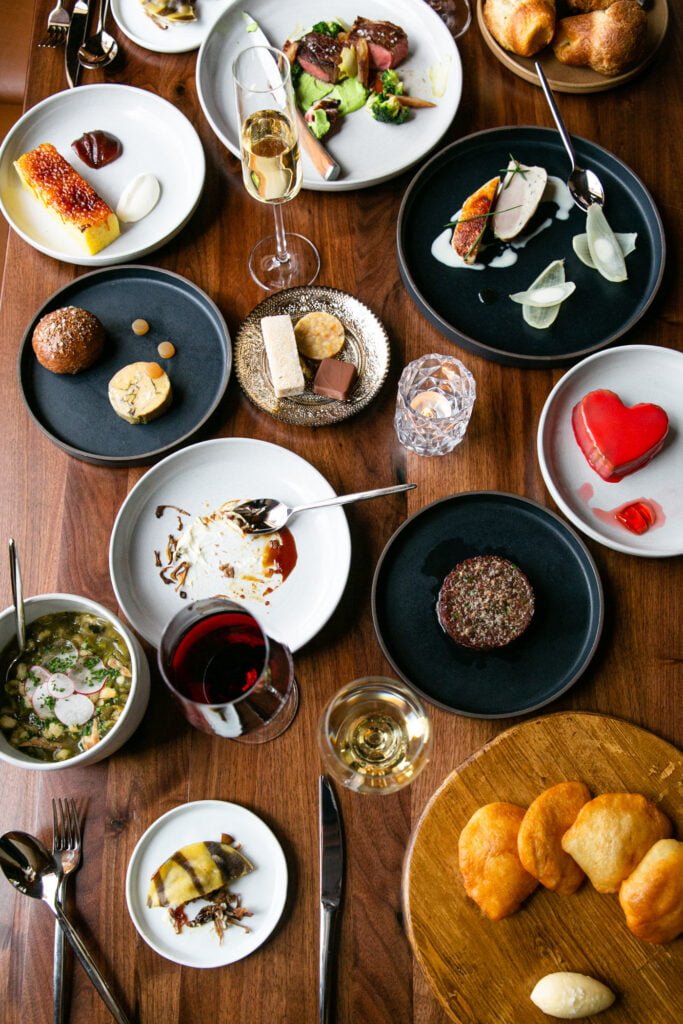 So what is High Plains Cuisine?
Walter takes French and traditional cooking methods and adds touches of West Texas.
"Flavor memories. A homage to the pioneer people who settled here," he said, using as many locally sourced ingredients as possible.
All of Walter's beef is from an organic butcher in Wolfforth. Barley is grown outside Amarillo.
The chickens are from the Metroplex.
The heirloom beans he uses for his Rancho Gordo beans, though, are from Napa Valley.
"We want to bring the best quality products we can," he said, but whenever possible wants those to be as close to Lubbock as can be.
The Rancho Gordo beans are cooked with cranberry and a chard leek broth with some sweet potato juice to add viscosity and complexity, the chef said.
"Then we bring it up with some pickled leek stem, some wilted kale and top it off with fried kale and a leek ash and a bit of egg yolk that's been cooked – almost like a puree or fudge-like consistency," he said.
His beef cheeks dish is cooked in reduced wine and black truffle for 72 hours to break down the tissue and muscle. He uses a sous vide cooker rather than a stove for the dish.
Walter said an older man said it reminded him of something his grandmother used to make.
"If that flavor memory touches one person in our dining room, that's great," he said.
The name should be familiar if you know Lubbock history
As for the name, Walter credits Andy Seger, his attorney.
"I kept coming up with names that felt forced or contrived. They didn't feel honest and natural, which is extremely important to me," said Walter.
Finally, Seger told him he had about an hour to come up with a name so Seger could form the company.
"I left his office freaking out. Great – I've got to come up with this on the fly. About 30 minutes later he called me and asks, 'did you get my email? Call me back after you look at it,'" said Walter.
Seger sent him information about Lubbock's Nicolett Hotel – which was built in the late 1880s just east of the Lubbock Country Club. It later moved to what is now downtown Lubbock.
The name clicked.
"It embraced everything we wanted to do. It's where the cowboys and gamblers were along with the politicians and bankers. It also represented the first form of hospitality between Abilene and Santa Fe," he said.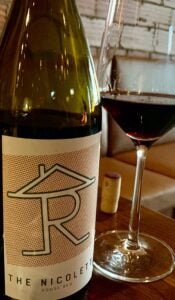 The story behind the house wines                                             
Kim McPherson – whose late father "Doc" is one of the fathers of the Texas wine industry and who owns McPherson Cellars in the Depot District – is another person who helped Walter decide to come home.
"I cooked a dinner for him before we moved from Santa Fe and we have a very good friendship," said Walter of the award-winning winemaker.
McPherson makes The Nicolett's house wines.
"You can't get them anywhere else in the world," said Walter. "Because people here can walk up to Kim and say hi, they don't realize he's a big deal – getting James Beard nods."
"That's what we want to do with The Nicolett and Lubbock. Get recognized for something like food, wine and art – not just musicians leaving. Lubbock is poised for that," he said.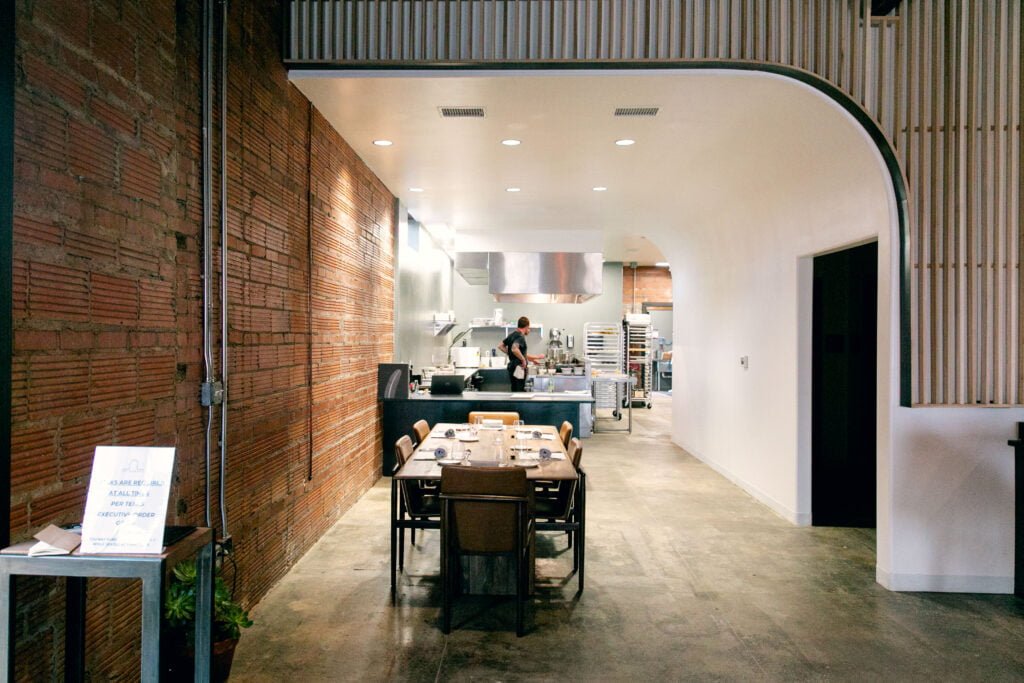 Author: Terry Greenberg
- Terry Greenberg is editor of Lubbock Lights. He worked in the newspaper industry for almost 40 years, 33 of those as editor of eight newspapers in five states. He was editor of the Avalanche-Journal from 2006-2015. He now runs his own media company, Greenberg Media Management. He's a Los Angeles native who loves living in Lubbock, Texas.